Brands, there are no two ways about it: If you want your social media marketing goals to be reached, then you need to invest in excellent product photography. Gone are the days of subpar product photos making waves on the internet. We live in a time when a brand's Instagram account can make or break their consumers' perception of them and their products.
Excellent photography is part and parcel of effective content and social media marketing. Here are some ways your brand can level up its product photography.
Get creative!
Now is not the time to settle for a plain background and a simple flat lay. While there are effective ways to create a simple yet still eye-catching product photo, now is the time to try creative and unexpected styles to show off your product. Here are some ideas you can play with:
Why not show the product while it's being made? There's a reason why Beauty Insider's How It's Made series gained millions and millions of views and why factories are still a go-to place for schools when they plan their field trips: People are fascinated by how products are made. Consider contacting your laboratory's liquid filling machines manufacturer to see if you can borrow a machine to photograph your products while in the assembly line or ask if you can photograph the lab itself. It will give your content an edge that your competitors don't have, especially if they're sticking with a boring and traditional product shot.
Use smoke of different colors to add drama to your product shot. While not an entirely new idea, it's also not something that many brands are using at the moment.
Play with reflections and mirrors to create interest and depth in your shot. You can do this through post-production using a Photoshop tool or work with practical sets and mirrors during the shoot.
Everything rises and falls with lighting
Every photographer worth their salt knows that when it comes to photography, everything begins and ends with proper lighting. By its very nature, good photography is all about using light and shadows to find the proper balance for an image. Don't just be laissez-faire about how you choose your lighting for the day; consider what the product shot is for before you make any big lighting decisions. Here are some things to take into account when deciding on the lighting of your product shot:
What is the product?
What is the purpose of the product shot?
Which platform will the photo be posted on?
Having answers to these questions will help you determine the following:
Natural lighting looks best with people, edible products, and clothing, and it looks best on social media platforms, especially Instagram.
Studio lighting, on the other hand, looks best for items or products that are known for being used indoors, like cookware, for instance. It can also look best with products with tiny but significant details, like a piece of art. Studio lighting is also best for platforms like Google Shopping or Amazon—basically, anywhere consumers do their online shopping.
While the above rules are not cut-and-dried, you can use them as a guide that can help influence your biggest decisions as you plan for the shoot.
Teach your team to shoot for the edit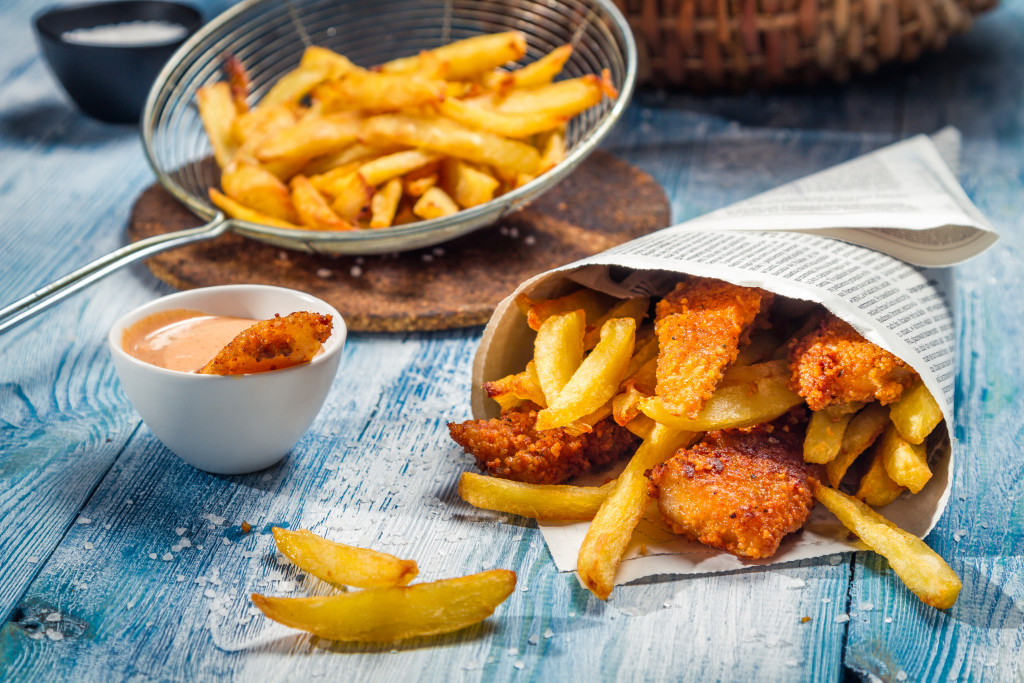 One of the laziest things photographers can do is to shoot for the edit—or to shoot in a way that believes they can take mediocre photos because they can work their magic on Photoshop later on. While photo editing is a necessary skill for all photographers and an essential step towards creating the best possible product shot, post-processing and editing can only go so far.
They should only be seen as final touch-ups to an already perfect piece of art. When doing product shoots, teach your team to shoot for the edit or work in a way that will only require minimal editing.
Play with symmetry and levels
Another way to level up your brand's product photography is to get symmetry and levels down pat. Use stands of different heights to add dynamics to your photos and create balance and equality through perfect symmetry. There is nothing more satisfying in a photo than good symmetry in the composition.
Level up your brand's product photos by following the basic rules of photography but letting your brand's unique voice and story shine through. Don't be afraid to branch out to let your brand's style and aesthetic stand out from the rest.