In the ever-changing digital age, businesses that want to stay ahead of the curve need to be willing to invest in their marketing teams. That means hiring talented individuals and keeping up with the latest trends and tactics.
One trend that isn't going away anytime soon is the importance of a solid in-house digital marketing team. However, times have opened roles where additions become necessary. If you fail to adapt, you might find your company unable to stay competitive and relevant against rivals.
Here are the five positions that your marketing team will need in 2022:
Social Media Specialist
We've all noticed the shift in marketing, with social media becoming more prevalent. But why is there a need to hire a new person just for this? Social media has become one of the most popular ways to market your product or service. It is because it's where organizations can interact with their customers directly – as opposed to traditional means like television, radio, print ads, etc., which are no longer as effective.
There are plenty of reasons why you should be hiring a specialist for this area:
It's by far the fastest-growing sector of marketing.
With an increased number of people using social networks every day (2 billion now), companies must have someone knowledgeable who can offer advice on utilizing these platforms best.
Social media is a great way to connect with customers and create loyalty/brand ambassadors.
It can also lead to increased sales – if done correctly, of course.
A social media specialist will be able to help you create and execute a social media strategy that works for your company, saving you time and money in the long run.
User Experience (UX) Designer
A user experience designer creates and improves digital products and services to make them more user-friendly. They work closely with developers, product managers, and marketing teams to ensure that the final product is one that users will enjoy using.
As we move further into the digital age, it's becoming increasingly important to have a robust online presence. And for your website or app to be successful, it needs to be user-friendly. That's where a UX designer comes in.
A good UX designer will take into account the following:
Ease of use
Layout
Design
Flow
Interaction
They will also consider the user's needs and wants when creating a product. It is an important role that will help you create a better overall experience for your users. They can also help the business website adapt to mobile phones, slowly becoming the preferred device for internet users.
Influencer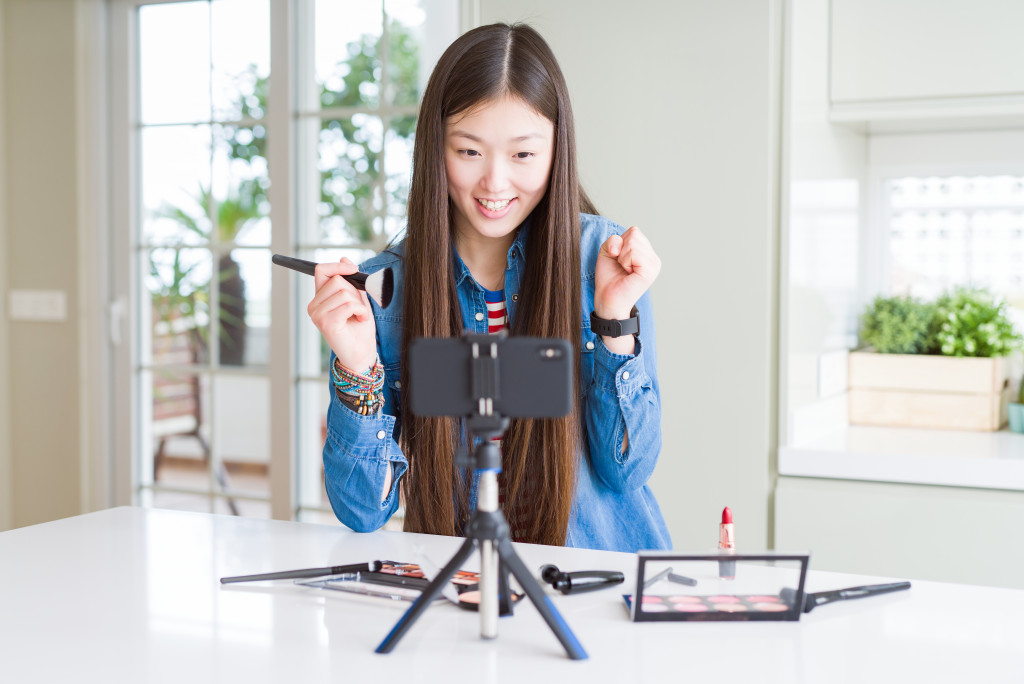 There's no denying that influencers are a powerful force in marketing. With their large following on social media, they can influence people's thoughts and decisions. This trend is why it's essential to have them on your marketing team.
An influencer can help with the following:
Launching a new product or service
Generating leads
Building brand awareness
Creating brand loyalty
Increasing website traffic
An influencer can also help you reach new audiences that you might not have been able to get otherwise. They can connect with people deeper, building trust and credibility.
Data Analyst
A data analyst collects and analyses data to help a company make better business decisions. They use their findings to improve marketing strategies, products, and services. This role is vital for any company that wants to make data-driven decisions.
Some of the things a data analyst does include:
Collecting data from various sources
Analyzing data to find trends and patterns
Reporting their findings to the relevant team members
Making recommendations based on their findings
A data analyst can help you make informed decisions about your marketing campaigns, product development, target audience, etc. Without this role, it would not be easy to make strategic decisions that could positively impact your business.
Marketing Copywriter
A marketing copywriter is responsible for creating compelling and persuasive copy for marketing materials. It can include website content, email campaigns, social media posts, etc. They use their writing skills to capture the target audience's attention and persuade them to take action.
Some of the things a marketing copywriter does include:
Writing headlines that grab attention
Creating persuasive and compelling copy
Editing and proofreading marketing materials
Testing different headlines and copy to see what works best
A marketing copywriter can help you create effective marketing materials to help you achieve your desired results. Without this role, it would be challenging to develop high-performing marketing.
SEO Specialist
SEO, or search engine optimization, improves the ranking of a website on search engines. It is done by optimizing the website content and structure and developing backlinks to the site.
A good SEO specialist will be able to help you with the following:
Optimizing website content for better ranking
Optimizing website structure for better ranking
Developing backlinks to the site
Monitoring website ranking and performance
An SEO specialist can help you improve your website ranking and visibility. It is essential for any business that wants to increase its online presence.
It's not a surprising fact that marketing is constantly evolving. Every year, new trends and technologies emerge. In 2022, there will be some significant changes to your business strategy, and a few of them will require you to hire these specialists.