One technology trend that has been emerging is virtual 360 tours. This type of online activity allows individuals to experience what world-class museums have to offer at home. Digital marketing companies have been inspired by online museum tours, and they have created virtual hotel and attraction tours, events, or product launches anywhere in the world.
The use of 360-degree imaging offers the viewer an almost real-life experience of the setting. Here are some of the world's most famous museums that provide you with a world-class 360 touring experience at home.
Museum of Modern Art
The Museum of Modern Art (MoMA) in New York is considered one of the most influential and largest modern museums globally. MoMA's art exhibits feature a broad collection of contemporary artwork, including drawings, paintings, sculptures, photography, architecture, and electronic media. Their website offers over 86,000 works of art that you can view at home, alongside a partnership with Google Arts and Culture. They provide a virtual display of the MoMA's iconic Sophie Taeuber-Arp exhibit.
Smithsonian's National Museum of Natural History
This iconic museum is located in Washington, DC, and is one of the most-visited museums worldwide. Its collection contains more than 145 million specimens of animals, plants, fossils, meteorites, and human cultural artifacts, boasting the most extensive natural history collection globally. Some iconic pieces in their collection include the Hope Diamond and Star of Asia Sapphire. The museum offers a peek of its wonderful treasure via online virtual tours, allowing you to experience culture and history at home.
Louvre
Louvre Palace is the world's largest art museum and is Paris's most well-known historical monument. The building began as a fortress built by Philip II in the 12 century to protect Paris from English soldiers patrolling in Normandy. It was repurposed as a museum in 1793, featuring iconic masterpieces including the Mona Lisa, Venus de Milo, and Winged Victory of Samothrace. The museum offers free online tours of some of its most popular exhibits, providing viewers a 360-degree look at their precious collections.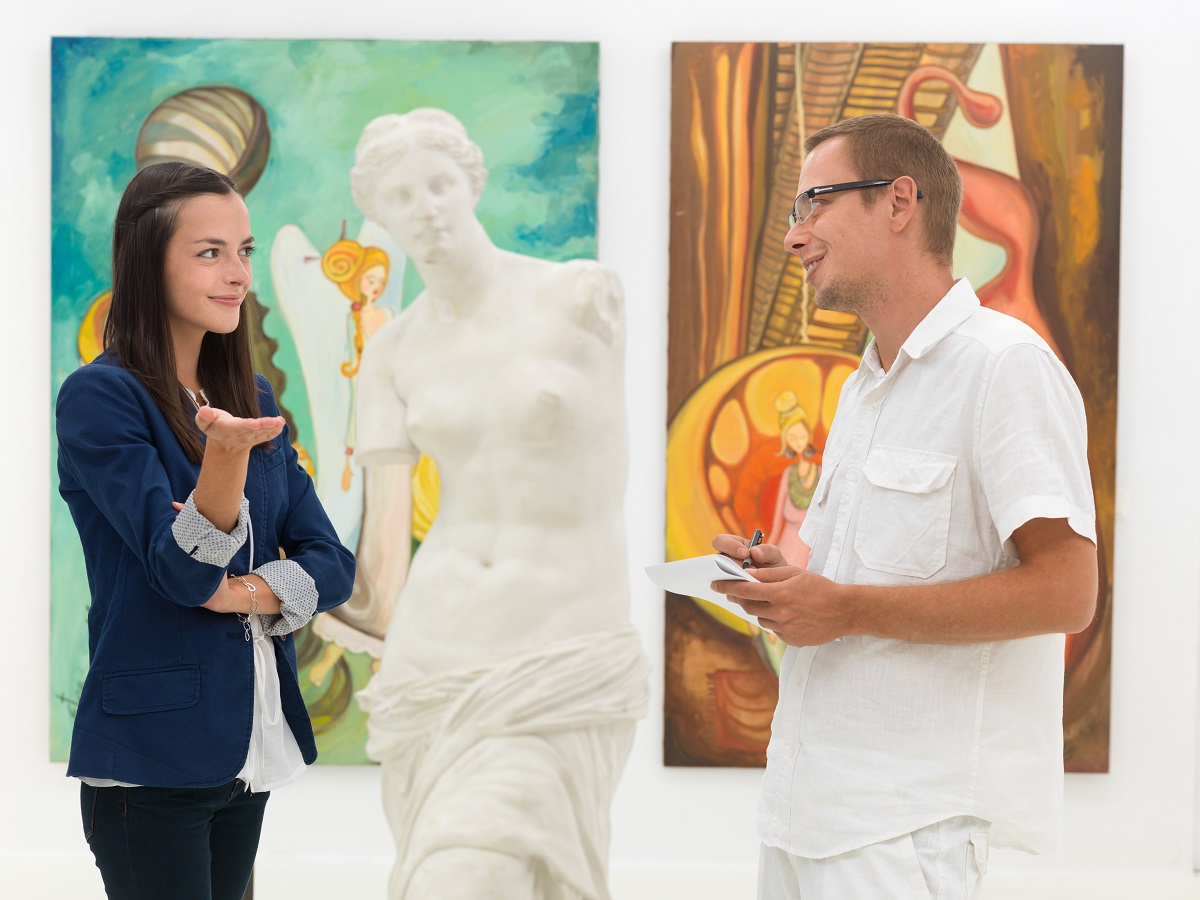 Solomon R. Guggenheim Museum
Another contender from the Big Apple is the Guggenheim Museum, made possible by the Solomon R. Guggenheim Foundation in 1939. The unique building was designed by Frank Lloyd Wright, featuring an extensive collection of early modern, contemporary art, and Impressionist, Post-Impressionist works. The museum's website offers virtual tours of its impressive architecture, artwork, family-friendly programs, teaching materials, etc.
Vatican Museums
The Vatican museum's Sistine Chapel, located inside the holy Apostolic Palace, is the pope's official residence and is one of the most famous chapels worldwide. The chapel features an iconic painted ceiling created by Michelangelo between 1508 and 1512, deemed one of the best artworks from the Italian Renaissance. The museum's website offers a virtual 360 tour of its most stunning sites, including Michelangelo's masterpiece, allowing you to marvel in history, beauty, and art at home.
Van Gogh Museum
This iconic museum is dedicated to one of the most influential artists of all time, Vincent Van Gogh, providing the most extensive collection of Van Gogh artwork worldwide. Its vast collection includes over 200 paintings, 500 drawings, and more than 700 personal letters written by Van Gogh. The museum teamed up with Google, creating online exhibits of some of their collections.
Take advantage of these world-class virtual 360 tours to explore culture, art, history, and beauty at home.