These days, businesses are quickly shifting their focus from traditional ways of advertising products and services to digital marketing techniques such as viral and influencer marketing.
Data show that in 2020, businesses are poised to reach a staggering $129,436 million in advertisement spending focused on digital means like social media marketing and search engine ads.
If you own a business, whether small or big, you have dozens of ways to market your brand and establish a strong online presence. With techniques like search engine optimization (SEO) campaigns, spreading the word about your brand to a wide audience is possible with a few clicks of your mouse.
Your business model should also include provisions for productivity tools that will make your daily processes smoother and your manpower more efficient. But, just what are these productivity tools that you must get for your business?
Here are five mobile apps that you should never miss out on if you want to help your business thrive:
Qapital (Saving money to pay your business taxes… more)
One necessary thing to ensure that your business is compliant with local, state, and federal tax laws is to pay your taxes on time. If you're the type of business owner who frowns at the mere idea of making conscious efforts to save enough to money pay your taxes, then you should have a mobile app that would help you save up for the tax period.
With Qapital, you can link your bank account to the app so you'll have a portion of your income automatically saved to it. This nifty mobile app has awesome savings-centered features like setting rules on how your savings will run, as well as tracking your ongoing savings efforts.
You can also use the app to monitor your daily spending — so you'll know if you can afford to buy that gadget you've been dreaming of or take that out-of-country vacation you've been planning for decades.
Qapital is available on both iOS and Android so you can download it right now regardless of your smartphone's model.
FreshBooks (business accounting)
Looking after your finances to stay on top of things can be quite stressful, especially if you're like many business owners who hate numbers. You can simply take out your mobile phone, make a few taps, and enjoy the wonders of an accounting app that will take care of your accounting needs.
FreshBooks is a cloud-based accounting app that boasts a user-friendly interface, varied accounting features (such as expense and time tracking, sales invoicing, and report-generation). The app could also seamlessly integrate with business-oriented services like PayPal and Zendesk, thus allowing for optimum convenience, efficiency, and productivity on your end.
You can use the app from your personal computer or Android/iOS device, which will help you stay on top of your business' accounting situation.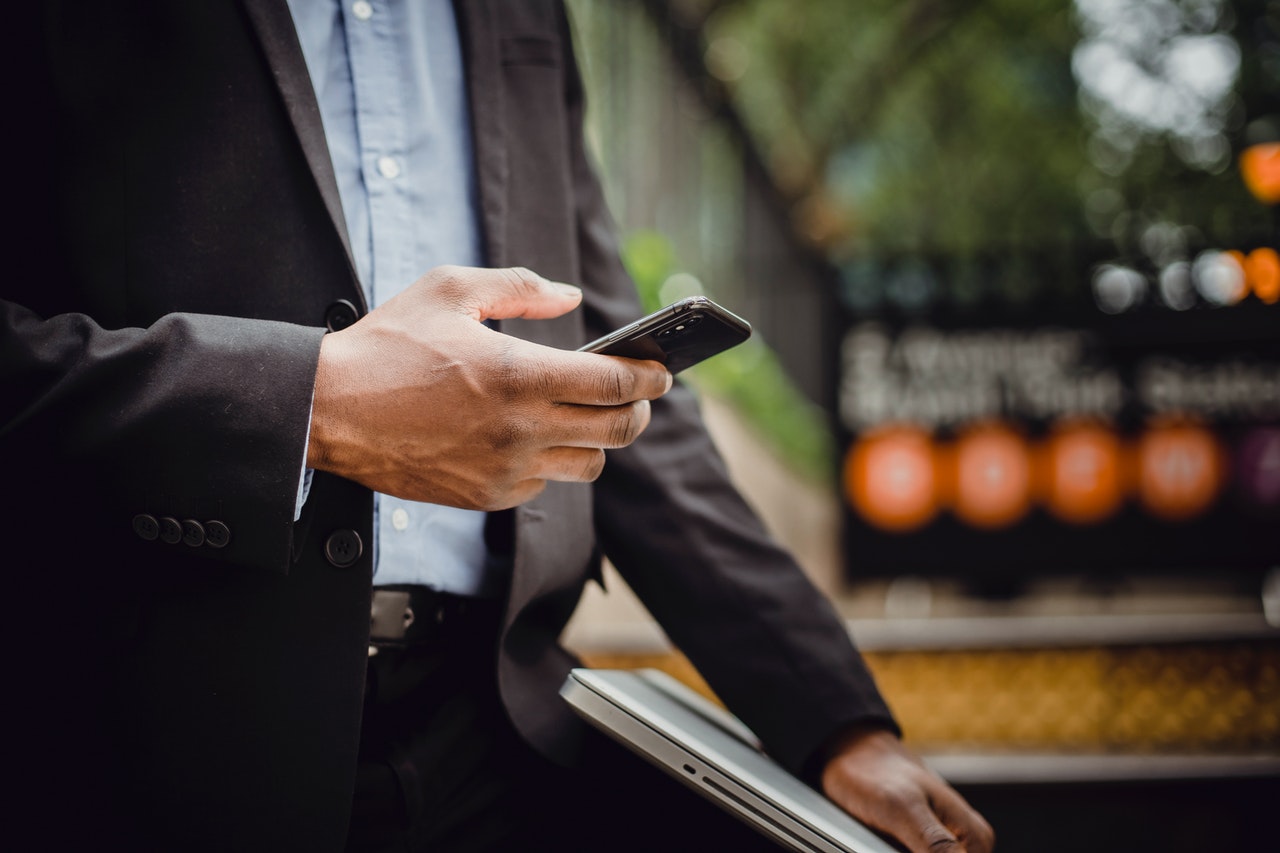 UpWork (Manpower outsourcing)
If you're short of skilled manpower, don't want to hire permanent employees, or just require a project-based service provider, then you must download UpWork right now.
This mobile app lets you post job advertisements with a few clicks and reach millions of talented service providers from different countries. Whether you need a virtual assistant to schedule meetings with clients and investors or you require a video production crew for your planned online marketing campaign, UpWork has no shortage of highly skilled individuals who can deliver your needed results.
Vimeo (Video creation for social media marketing)
As mentioned, establishing an online presence is not whimsical but necessary for businesses to keep up with an ever-evolving digital business environment.
If you need an easy-to-use mobile app that will allow you to create quick videos that you can post on your social media accounts like Facebook and YouTube, Vimeo is an app you must not miss out on.
This mobile app has many templates made by professional video creators that you can use to make some great marketing materials. You can also create social media-ready videos from scratch so you'll have absolute freedom on how they would look.
Sortly (Inventory management)
Sortly is another handy app that you can use on your mobile device or laptop. It is a helpful tool to keep track of your current product catalog or supplies inventory so you'll know when it's time to place new orders to replenish your stocks.
You can download the free version or opt for a monthly plan to enjoy premium features that will optimize your inventory strength.
With these five mobile apps, taking your business to the next level should be easy, even fun. Be sure to download them all soon and enjoy enhanced productivity in your day-to-day operations.